Telling people where I was planning to spend my Spring break solicited a number of reactions from different people, including an "oh god, no" from my Uncle and alternately, multitudes of "YESSS that's gonna be sooo wild" from my college friends. For context (if you don't already know), Cancún is one of, if not the most popular Spring break destination for college students across the United States. Other popular destinations include Miami Beach, South Padre Island, the Bahamas and Puerto Vallarta – but nothing quite matches the reputation of Cancún.
And while said reputation is both good and bad (depending on whom you ask), my suitemate and I – as college students who enjoy a good beach and a decent nightlife scene from time to time – felt like Cancún would be a great option. I mean, we had to see what the fuss was all about. So now that I've returned and lived to tell the tale, here's my tell-all (or everything you need to know) about spending Spring break in in Cancún, Mexico.
1. there are A LOT of hotel deals: (makes it cheaper, but be careful!)
To book the trip, my suitemate and I used a third-party site, BookIt.com. The reason this was attractive to us was because they offered a plethora of deals that packed in so much yet were friendly on the pocket. We paid $880 for flights + hotel for 3 nights, and the hotel was all-inclusive: alcohol and drinks, all meals, and hotel credit for activities such as water sports. To make it even more of a catch, the site gave the option for us to pay in increments over a solid number of weeks. As a student, this was very helpful.
Thing is – I wouldn't recommend using third-party sites like Bookit.com to book your trips. Or I'd perhaps say to be aware of the risks (!!) if you do use it. The reviews online were terrible, and I spent hours reading horror stories of people who'd find out at the airport o n t h e d a y o f that they weren't on the flight, or worse – that they arrived at their foreign destination to find that the hotel was overbooked! (For some reason though, it only occurred to us to read the reviews after we'd booked the trip. Cue panic mode: my suitemate made sure to directly contact the airline and the hotel to ensure that we were, indeed, booked for all stages of the trip and that everything was set).
From my understanding, it seems that the main thing about using third-party sites to book trips is that if things go well, everything works out; but if things don't go well, they are not fully equipped to deal with/handle the situation (be it rebookings, cancellations, and so on). In fact, many have threatened to sue the company for fraud on several occasions (welp). Sometimes it's maybe just easier to cut the middle man out and book your trip directly: the prices may not even be that different.
And better yet – read reviews of sites you use before you use them.
2. yes, there are bottomless drinks 24/7 (and a lot of it is tequila)
Cancún's tourist infrastructure is so in touch with its target market that from the moment we landed, our taxi driver was already asking if we wanted to stop somewhere to buy some tequila. If you didn't already know, tequila was created as early as the 16th-century in Mexico, in a town by the same name (Tequila) – so best believe that the drink came in abundance. From waiters bringing us shots we didn't order, to a fully stacked minibar in our room (also included!) to scheduled tequila-tasting sessions by the bar…yep, there was no short of the drink.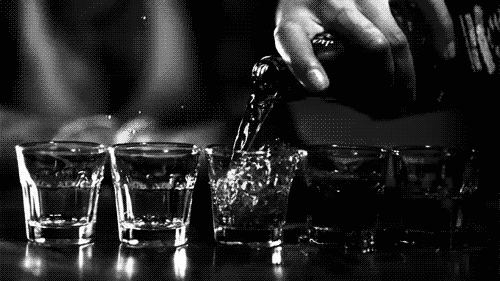 It therefore follows that part of the notoriety of Spring break in places like Cancún is, as evident, the ease of access to alcohol. As a result, it's always important to ensure that you are drinking responsibly (i.e. drinking without ruining your life or liver) – by doing stuff like ensuring that you're staying hydrated (with water), drinking on a full stomach (which was no issue for us given the buffet was open all day and there were s o m a n y o p t i o n s !) and essentially just being scrupulous about your safety (yours and of those around you).
3. the vibe of your stay depends on where you're staying and on who's around
When looking at our hotel's reviews, many of the negative comments centred on the abundance of spring-breakers, but my suitemate and I were actively seeking that atmosphere so it wasn't a problem for us (haha). However, it turned out that the resort was so large and spread out that even if there were other spring-breakers around, we couldn't quite tell at which of the dozen swimming pools they were at.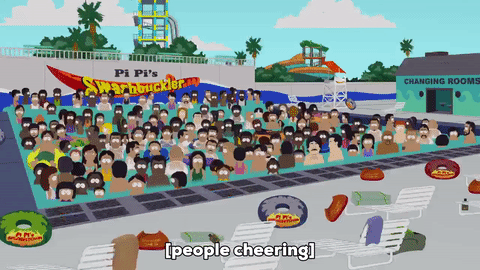 Cancún's hotels seem to advertise to and cater for all of the different crowds that visit. Some have their guests' minimum age be 25yrs to deliberately edit out rowdy teenagers whereas others advertise directly to spring-breakers, offering cheaper deals for bigger groups and even hosting mega parties attended by famous DJs and TV Channels. (One of the "go to" hotels for that seems to consistently be Grand Oasis Resort, btw!). There are also family-friendly hotels, and then ones like the one we stayed in, which seemed to be down for both party people and families.
But! Hotels are not the only way to go. Airbnbs can be a great option too, and here you can have more concentrated time with yourself or with your group of friends. Because there was a large and awkward gap between our hotel checkout time and the flight time (a consequence of using BookIt), my suitemate and I stayed at an Airbnb for our last night. It turned out to be the best move we made, because not only was it 10 minutes away from the airport, but it was one of the most incredibly serene spaces I've had the pleasure of existing within (here's the listing!). The hosts were extremely welcoming and it was all a fitting way to tie off our trip.
4. the party scene doesn't disappoint, but it may take some planning to move about
Resorts like the aforementioned Grand Oasis Resort already have built-in parties that go on and on during this season, so some guests are perfectly content to stay in the resort the whole time. However, many (if not most) choose to party outside to get the best of Cancún's nightlife. The Party District is still within the Hotel Zone (a large strip of land where all these mega-resorts are located), and offers clubs that have capacity for over two thousand people. There is also Downtown Cancún, where the locals live and which I've heard offers an immensely vibrant and fun nightlife. If I return, I'd be interested to explore this area more.
Our way of moving around outside the hotel seemed to revolve around taxis and private shuttles (Uber is not allowed in Cancún), although there was also an efficient bus network (that we didn't use). At times, as New Yorkers who were perhaps more used to the ease of walking everywhere or hopping on the subway to get to destinations, we did find ourselves in a bit of a pickle trying to figure out how to get where we wanted to go – but hotel staff are always available to remedy the situation, and simply asking the people around you can help out of tricky situations.
5. there's more to do than just party (and it's VERY worth it!)
There are A TON of adventure, amusement and water parks to go around for anyone looking for an adrenaline-filled itinerary. We went to Loma Bonita Eco Adventure Park which offered ziplining and ATV rides. The staff were fun, getting real kicks off of our fear ("Ok everybody, now it's time for you to go upside down. Si, you've heard me right: upside down. And let go.")
There's really something for everyone.
For history buffs like me, a trip to Chichén Itzá — one of the largest Mayan cities that existed around 600CE; now a UNESCO World Heritage Site and one of the Seven Wonders of the New World — was a must-do. Alone, I joined around 30 other individuals on a bus for a full-day trip guided by an incredibly informative tour guide (who seamlessly shifted between Spanish, English and French every 2-3 sentences without making a single mistake).
After having ample time to explore the ruins, we spent some time in Valladolid (an enchanting town located just 40km of Chichén Itzá), followed by an outdoor lunch at a local restaurant, and – this bit quickly becoming a highlight of my trip – swimming in a covered cenote (pronounced see-know-tay).
These gorgeous freshwater sinkholes held a deep spiritual significance for the Maya people and there are t h o u s a n d s of them. I met a local who mentioned that she's swam in over sixty of them and they're all very different.
6. it's super fun getting to know the locals & meeting other travelers (also, support local businesses!)
Staying in the resort had me itching for more local experiences (noted for next time), meaning I was excited to get into conversations with anyone I met. While booking my trip to the ruins, I found myself in an hour-long conversation with the woman behind the desk, sharing our experiences growing up in developing countries (Kenya for me, Mexico for her); our travel experiences (she had lived in Ireland for a while!), and even our feminist mantras! We ultimately exchanged social media contacts.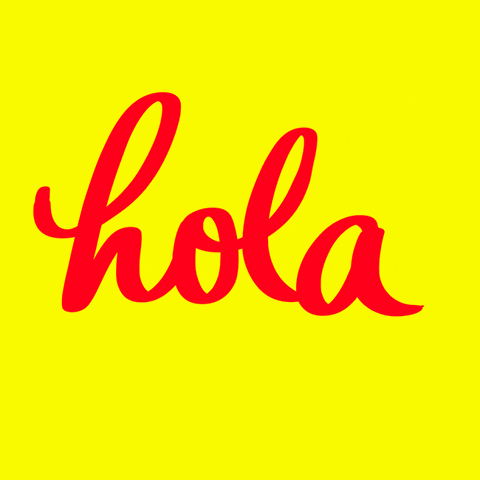 On another occasion, while wandering around the ruins a French-Moroccan individual came up to me saying that we should take pics of each other to prove our being there. Communicating in laughs & in broken French/English, we talked a little about where we were from and why we were all the way in Mexico. Once we were satisfied with all the pictures we had taken, we went on our own way – a short interaction, but it had completely made my day. In earnest, experiences like these are always the most memorable parts of my travel experiences. People are the soul of a place, they make it what it is. It is thus the case that even some of the most brief exchanges have continued to echo in within me, allowing me to look back on the situation fondly.
Another important part of responsible tourism is to buy from the local shops or vendors because it ensures that they are benefitting from local tourism.
So don't hesitate to get out your pesos, put your bargaining hat on, and get yourself a couple of souvenirs to take back home with you.
7. it'll be difficult to get a taste of 'authentic' Mexico (especially) if you're staying in the Hotel Zone
I'm surprised that it surprised me how ready for American tourists Cancún was, right from the moment we landed in the airport. In 2017, Cancún received 4 million American visitors, and it is not difficult to see that all the tourism beneficiaries have evolved around this fact. All along the road between the airport and the Hotel Zone (it was about an hour drive), hundreds and hundreds of signs in both Spanish and English advertised an amusement park here, a water park there. The resorts had perfected the 'all-you-can-eat-including–every-cuisine-you-can-think-of' buffets; and and even outside, we stopped at Subway to get sandwiches! This sort of thing is not uncommon of many places driven/influenced by tourism (Paris is another example I can cite), where they develop a sort of pseudo-world in which tourists operate within, but it's barely a reflection of the actual happenings of the place. Based on hindsight, then, if you're interested in visiting this destination (Cancún) and are wanting to delve more into the local culture, there's got to be a level of proactive unmasking that has to be done: maybe exploring outside of the Hotel Zone is the first step.
Another super helpful thing would be, of course, to speak Spanish, even though everyone we interacted with spoke English (and/or Spanglish). I say it would be helpful because there's a certain beauty and earnestness in connecting with someone on a level that means 'home' to them: this is when the 'touristy' mask folds away. Given that I only have one year of Spanish (from 8 years ago), it was fun to test it out and see how much I remembered (not much, it turns out).
Nevertheless, Cancún is a friendly place and one that is fun to be a foreigner in. I've generally found that of locals who live in cities that are popular tourist destinations, there's a certain flirtatious charm they have when you talk with them – it's charged by a pride in that you chose their city, and is coupled with a curiosity for the fact that you allow them a piece of where you are visiting from.
8. the Caribbean Sea is the perfect getaway
Cancún is blessed with the honour of sitting by the gorgeous, lucid blues of the Caribbean Sea, and spending a quality four days by it I found myself truly appreciating the value of a break, of getting away, of resetting and of recharging. So while I may have come to Cancún to see what the (in)famous Spring break here was all about, I realised that it's perhaps more about rest and regaining the mental and emotional energy to go back to the intense and ever-demanding nature of university life in New York City.
X
I know it's been a minute or two since I last posted, but sign up below with your e-mail address (or WordPress account) to get notified when I post next! Also, feel free to leave a comment. Have you ever visited or been been curious to visit a destination with somewhat of a notorious reputation? What was its reputation and did your experience confirm or dispel it?
___